Web security, also known as cybersecurity, is a vital part of our everyday lives. But you may be asking yourself, what exactly is web security? Web security is a software, process, or application that is meant to protect, detect, and prevent cybercriminals from wreaking havoc on your website services and or web applications. According to the Cybersecurity & Infrastructure Security Agency, "Website security refers to the protection of personal and organizational public-facing websites from cyberattacks."
Why is Web Security Important?
Cybercriminals can wreak havoc on your business and personal life by accessing sensitive information, redirecting access to your website, rendering your website inaccessible, and many more nightmarish scenarios. The Cybersecurity & Infrastructure Security Agency reinforces this by stating that "cyberattacks may result in website defacement, Loss of website availability or denial-of-service (DoS) condition, Compromise of sensitive customer or organizational data, An attacker taking control of the affected website, or Use of a website as a staging point for watering hole attacks" These attacks can leave you or your business at a standstill.
The CISA is the leading advisors on cybersecurity for the United States of America. The CISA is responsible for "Cyberspace and its underlying infrastructure are vulnerable to a wide range of risks stemming from both physical and cyber threats and hazards." They explain that "Sophisticated cyber actors and nation-states exploit vulnerabilities to steal information and money and are developing capabilities to disrupt, destroy, or threaten the delivery of essential services. Cyberspace is particularly difficult to secure due to a number of factors: the ability of malicious actors to operate from anywhere in the world, the linkages between cyberspace and physical systems, and the difficulty of reducing vulnerabilities and consequences in complex cyber networks."
Web security is of great importance. According to the CISA, "Of growing concern is the cyber threat to critical infrastructure, which is increasingly subject to sophisticated cyber intrusions that pose new risks. As information technology becomes increasingly integrated with physical infrastructure operations, there is an increased risk for wide-scale or high-consequence events that could cause harm or disrupt services upon which our economy and the daily lives of millions of Americans depend. In light of the risk and potential consequences of cyber events, strengthening the security and resilience of cyberspace has become an important homeland security mission." Web security may be more considerable than you have thought! Web security can even influence the national infrastructure of the United States of America.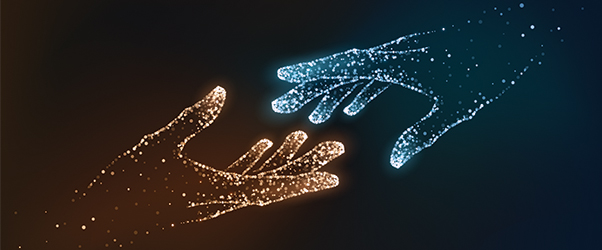 Questions about where to start?
Synergy Infosec offers convenient website scanners on our easy-to-use dashboard and cybersecurity consultation services to help guide you in the right direction. Also, check out our other vulnerability scanning blogs like "Top 2021 Cybersecurity Threats" or "Whois Lookup: Trump's Scandalous World of Domain Ownership."